Message from the Principal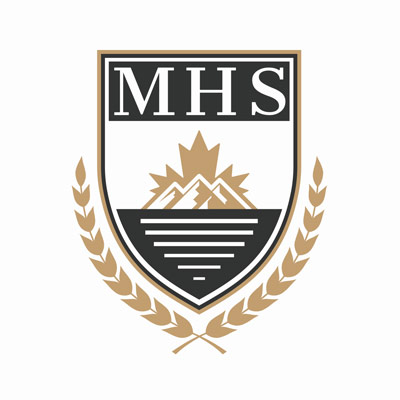 To the Maple Hill School Community
First of all, I would like to congratulate each and everyone of you for completing a difficult semester. Back in January, the semester began with some optimism in relation to our case counts of COVID-19 so there was some hope that restrictions could would ease a little and both school and regular life could closer resemble normal.
Unfortunately, the case numbers increased over the semester in British Columbia and the chance of restrictions easing before the school year ends is most likely not going to happen.
Special consideration needs to be extended to our graduates who have had to deal with stressful post-secondary graduations as well as working hard to have competitive transcripts to get into said post-secondary institutions. Graduates have had to navigate an uncertain environment and will be going into another uncertain one come September.
Despite the uncertainty, staff and students have shown commitment and determination of making the best out of the current circumstance. Staff will be working hard at working on ways to help build a stronger sense of community in these trying times.
If students are ever in need of assistance, no matter how big, no matter how small, please reach out to a Maple Hill School staff member. We are all apart of a community and we want to make sure that everyone of our community members is in a position to succeed and push forward in these unprecedented times.
Please look through the rest of this newsletter where you can hear from about some of the highlights of the last semester.
Sincerely,
Mighty Moose League of Legends Team
Our school's e-Sports program has also been successful. In the Fall 2020 regular season we had a 11 win and 5 loss record finishing in 24th place out of 155 teams from schools all along the West coast of North America. We made it to the 3rd round of the Fall 2020 playoffs, but lost to the Jaguars team which went on to become the champions. For the Spring 2021 season we improved our regular season record to 12 wins and 4 losses, finishing in 19th place.
The students have showed dedication all season long by practicing several times per week and coming prepared for our matches. The Spring2021 playoffs are underway and we're among the final 16 teams remaining, wish our student-athletes luck as they strive for the season championship!
Semester Thoughts from Staff
"My favorite part of last semester was watching my student's present on genetic technologies of their choosing. It found it very interesting to learn what the students discovered through their own research and seeing them apply their course knowledge to present on the topic. The students amazed me with their creative PowerPoints, outstanding research and in-depth knowledge on their topics. A few students were quite nervous to present at first but the presentations gave them a great chance to practice and improve their communication skills. It was a fun learning experience for the whole class.".
This has been a semester. Its reassuring to know that regardless of what happens in the world, learning is neither an option nor does it wait for anyone. Looking back over what we accomplished together in our classes, it is with fondness that I reminisce about the various learning experiences.
Whether it was preparing students for the rest of their life in Career Learning Education 10, examining the cyclical nature of history in Explorations in Social Studies 11, understanding exactly how fragile the world is today and how the actions we take today directly affect tomorrow's future in Physical Geography, or plainly declaring a trade embargo on a winning team in Settlers of Catan for Economic Theory 12, much has been discussed, lessons have been learned, forgotten, and relearned. It is with this levity that we face the uncertain world and put on a brave face to embrace the challenges that come to meet all of us.
For all the students who are graduating at the end of this semester, I wish you all well on your academic journey and hope that you retain a small piece of what we've learned moving forward. The future belongs to you.
It's been a tough semester for both students and teachers. Fortunately, our students have demonstrated grit and strength towards overcoming obstacles and making academic achievements.
Students in Pre-calculus 11 and 12 were able to follow the lessons and complete the assigned work despite the hardships. My Calculus 12 class amazed me with a highest class average of all time since I started teaching this course. Many of them really valued our class time to absorb knowledge, and spent lots of their own time to digest the information by carefully studying the practice questions. Despite the difficulty level of the course , the students were able to successfully complete the course and make themselves ready for post-secondary education.
This term students in New Media and Creative Writing, utilized a project-based approach to understand how English can be used in the world around them.  Projects included scripting a short film, creating a podcast, filming how-to videos for Youtube, and writing a magazine. Students also studied poetry, short stories, advertising, film comparison, and the structure of longer podcasts.
In grade 12, students did an in-depth study of the novel Monkey Beach and used this as jumping off point to explore the effects of racism and after effects of colonialism in our current social climate. Students also studied poetry, short stories and worked on a student-driven research projects based on topics chosen individually.
During the Winter term, our Art Studio and Photography students were able to exercise their Creative Thinking Core Competency by developing a wide range of projects using the skills they learned in class. For most Photography 12 students, this course was their first time using a DSLR camera, but by the end of the course, everyone knew their way around different camera modes, exposure settings, rules of composition, and even Photoshop editing techniques! Despite the challenges of online learning, students used their Communication skills well to coordinate photoshoots both inside and outside of Maple Hill School, culminating in a fully original conceptual photography project that gave students total freedom to create a series of photos using concepts and techniques of their choice.
Art Studio 12 students took their artistic abilities to new levels by consciously incorporating the elements and principles of art into their work, becoming acquainted with art movements and prominent artists across history, and experimenting with using a variety of media together to create new effects, even using mixed media to express their growing sense of Social Responsibility by creating a collage to highlight social justice issues. I'm so proud of the amazing work that everyone created this term!
This year in Physics 12 we had our best paper bridge competition. We learn about the strengths of a truss design and how to distribute forces. The students are tasked with suspending a 10 kg mass across a 50 cm gap with only regular paper and school glue as the components. The bridges are inversely scored by mass (low mass = high score). This year we had the highest average score for a class and the lightest bridge ever made!